Merthyr Tydfil County Borough Counci – Setting of well-being…

Merthyr Tydfil County Borough Council – Use of performance…

Neath Port Talbot Council – Digital Strategy Review

Cyngor Gwynedd – Review of the effectiveness of scrutiny
Test, Trace, Protect in Wales: An Overview of Progress to Date
The Test, Trace, Protect (TTP) programme has successfully brought together different parts of the Welsh public sector to quickly build a system of testing and contact tracing mostly from scratch and at a fast pace. 
Although the programme struggled to cope with earlier peaks of the spread of the virus, it rapidly learnt and evolved to the challenges it faced.
This report sets out the main findings of how public services are responding to the delivery of TTP services in Wales.
Adrian Crompton, Auditor General for Wales, outlines key messages from the report.
Read the transcript in English [opens in new window]
Key opportunities for the future
As well as commenting on the delivery of TTP, the report sets out some key challenges and opportunities that will present themselves as part of the ongoing battle to control COVID-19.
These include ensuring the approach to testing continues to evolve, especially in hospital settings, and that we have a stable, flexible and resilient workforce to support timely contact tracing.
Although the vaccine roll out in Wales is progressing, the TTP programme still has a crucial role to play in supporting the public to self-isolate to keep transmission of the virus under control and help for a slow return to some form of normality in the future.  
Related News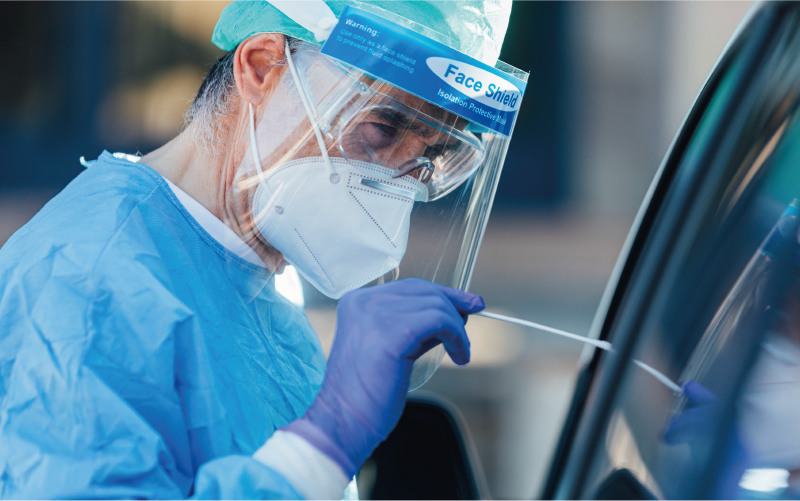 The Test, Trace, Protect programme is making an important contribution to the management of COVID-19 in Wales