Hywel Dda University Health Board – Structured Assessment 2022

Maximising EU Funding – the Structural Funds Programme and the Rural…

Swansea Bay University Health Board – Annual Audit Report 2022

Vale of Glamorgan Council – the Application of the Sustainable…

Betsi Cadwaladr University Health Board – Annual Audit Report 2022
Covering teachers' absence: Follow-up
In 2013, we looked at arrangements for covering teachers' absence, working with Estyn – the schools inspectorate for Wales. We assess the latest position and the impact of some of these actions in our follow-up report.
There is a need to reduce the impact of teacher absence from the classroom to reduce the impact this has on learners. 
We have found that the Welsh Government has taken action to support supply staff, tackle the root causes of teacher absence, improve absence management, and address some key concerns about agency contracts. However, gaps in data mean that it is still difficult to say whether some of these actions are having the intended effects.
Looking ahead
COVID-19
Schools were suspended from 20 March to 28 June 2020 because of the COVID-19 pandemic.
Eligible supply teachers working for agencies on the national framework were furloughed through the UK Government's job retention scheme and the Welsh Government expected councils and schools to continue to pay those directly employed to the end of their contracts.
The pandemic has caused disruption on the supply workforce and agencies, but the long-term impact remains to be seen.
New curriculum
The Welsh Government estimates that cover to release staff to prepare for the rollout of the new curriculum could cost £10.8 million in 2020-21.
We are not clear if there are enough active supply teachers available to do this, especially as there are likely to be demands for staff for the 'recruit, retain and raise standards' initiative.
The higher than average sickness absence or staff self-isolating due to the COVID-19 pandemic is another new challenge to overcome in rolling out the new curriculum.
Welsh-medium schools are likely to encounter problems as they often report difficulty hiring supply teachers. There will also likely be a shortage for supply teacher cover in certain subjects in other schools.
Related News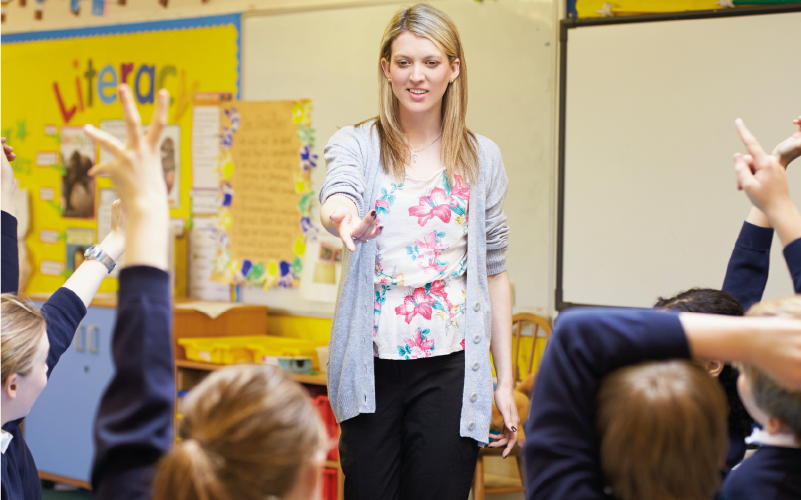 Consequences for learners' progress and school budgets if teachers' absence from the classroom not managed well